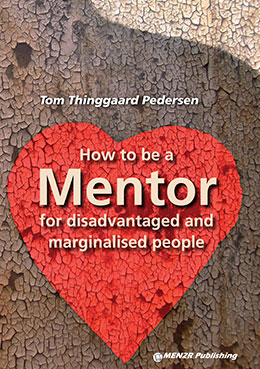 How to be a mentor for disadvantaged and marginalised people
Being a mentor to disadvantaged and marginalised people is a wonderful job and an exciting learning opportunity. It is also a serious task, demanding that you fully understand your role and have precisely the right tools. This book is a complete guide for anyone who wants to be a mentor. It is full of practical tools and useful knowledge to help you in your work as a mentor. The book is intended to be a user's manual. Read it through, or read it bit by bit. Put it on your bookshelf as a reference when you encounter problems or challenges or find yourself in a dilemma as a mentor.
Pris: 329,- DKK inkl. moms
Ekskl. fragt – Post Danmark porto takster.